Kentucky Press News Service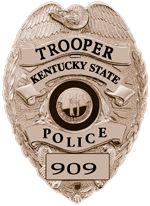 Kentucky State Police troopers were beginning to receive much-needed pay raises Monday as provisions in the new state budget take effect.
Gov. Matt Bevin and the General Assembly worked in bipartisan fashion this year to include salary increases in the budget and support a permanent pay scale for KSP, which will benefit the agency for many years to come. The pay scale resulted from companion legislation championed by Sen. Chris McDaniel, according to a state news release.