Kenneth Richard Skidmore, 75, of Garrison, passed away at Harbor Health Care of Ironton, Ohio, Monday, August 13, 2018, with his family by his side.
Kenneth was born at Garrison November 13, 1942, to the late Buster Kenneth and June Richardson Skidmore.
He was a retired carpenter and member of the Carpenter's Union of Portsmouth Local 437, a veteran of the US Navy, having served on the USS Little Rock aircraft carrier as a seaman from 1961 to 1967.
Kenneth was a member and Past Commander of Monte Lewis Stamm VFW Post 5438 of Vanceburg and a member of the American Legion.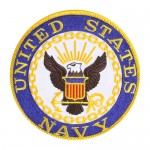 He was a member of the US Navy Carrier Sailors Association and USS Little Rock Association, and was a Kentucky Colonel. Kenneth was an avid UK Basketball fan and loved to play golf with his buddies. He was also a member of DAV Chapter 120 of Vanceburg.
Survivors include four daughters, Roxane (Larry) Robinson of South Shore, Belinda Kegley of Ashland, Rachel Skidmore (Tom) Rudd of Lexington, and Kendra Skidmore of Cynthiana; two brothers, Nelson (Martha) Skidmore of Garrison and Larry (Margaret) Skidmore of Powhatan Point, Ohio; three sisters, Wilma (Delbert) Collier, Betty (JR) Bloomfield, and Cora (Ray) May all of Garrison; six grandchildren, Jacob Kegley, Kent Robinson, Brandon Robinson, Zack McKee, Breanna Skidmore, and Katie McKee, and three great-grandchildren, Kyler Robinson, Khloe McKee, and Benjamin Kegley.
In addition to his parents, he was preceded in death by a daughter, Kimberly Skidmore in infancy; a sister, Freda Hauck; six brothers, Buster "Bud" Skidmore, Don Skidmore, David Skidmore, Homer Skidmore, Mike Skidmore, and Tommy Skidmore.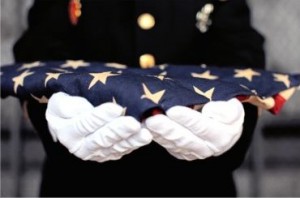 Services will be at 11:00 a.m. Friday, August 17, 2018, at Gaydos Funeral Home with Bro. Joe Bentley officiating. Burial will follow in Skidmore Cemetery at Garrison.
Friends may call from 5:00 p.m. until 8:00 p.m. Thursday and from 8:00 a.m. until the time of services Friday at Gaydos Funeral Home, 159 Second Street in Vanceburg.
Military graveside rites will be accorded by Monte Lewis Stamm VFW Post 5438.
Condolences may be sent to the family at www.gaydosfh.com.