Orville Sizemore Jr., 68, of Vanceburg, passed away Monday, May 6, 2019, at his home with his family by his side.
Junior was born at Maysville February 12, 1951, to the late Orville and Josephine Stress Sizemore.
For 38 years he was a riverboat captain with Marathon Corporation. Junior was an avid fisherman and hunter. He loved spending time with his grandchildren and was a US Marine Corps veteran having served his country in Vietnam. He was of the Christian faith.
Junior was a Master Mason of St. Marys' Lodge 240 F&AM in Tollesboro. He was a member of El Hasa Shrine in Ashland.
Survivors who will cherish his memories include his wife of 47 years, Rachel Smith Sizemore, whom he married October 16, 1971, in Vanceburg; a daughter, Melissa (David) Hardy of Vanceburg; two sons, Jeff Sizemore of Columbus, Ohio, and Chad (Mandy) Sizemore of Vanceburg; one granddaughter, Lexie Sizemore; four grandsons, Ethan Sizemore, Jaxon Sizemore, Dylan Hardy, and Austin Hardy; a sister, Della Williams of St. Albans, West Virginia, and a brother-in-law, Jim Stiltner of Ashtabula, Ohio.
Services will be at 11:00 a.m. Thursday, May 9, 2019, at Gaydos Funeral Home in Vanceburg with Bro. Wes Cooper officiating. Entombment will follow in Lewis County Memory Gardens at Black Oak.
Visitation will be from 6:00 p.m. until 8:00 p.m. Wednesday, May 8, 2019, and from 8:00 a.m. until the time of services Thursday at the funeral home.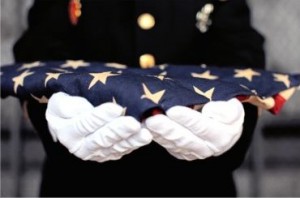 Pallbearers will be Kenny Walters, Ethan Sizemore, Dylan Hardy, Alan Moore Jr., Troy Smith, and Steven Thomas.  Honorary pallbearers will be Lexie Sizemore, Jaxon Sizemore, and Austin Hardy.
Condolences may be sent at www.gaydosfh.com.