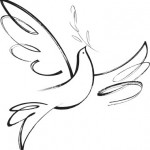 Joyce Ann Redden, 79, of Vanceburg, passed away Friday, June 8, 2018, at Meadowview Regional Medical Center in Maysville.
Joyce was born in Maysville February 18, 1939, to the late Leonard and Margaret Mitchell Leforge.
She had worked for Dr. Herbert Bertram as a pharmacy assistant, then the Lewis County Health Department and in 1978 she obtained her real estate license, leading to her first real-estate brokerage, Redden Realty in Vanceburg in 1984. Redden Reality led to her real-estate appraiser's certificate then the opening her second brokerage in Maysville in 1995.

Mrs. Redden graduated in 1956 from Maysville High; a Maysville Bulldog, and also a life-long follower of the University of Kentucky Wildcats.

Survivors include her husband Ronald B. Redden and a son, Kevin C. Redden.

Services for Joyce Ann Redden will be held at 10:30 a.m. on Thursday, June 14, 2018, at Brell & Son Funeral Home in Maysville with Pastor Janis Barton officiating. Burial will follow in Hillcrest Garden of Memories.

Visitation will be from 6:00 p.m. until 9:00 p.m. Wednesday at the funeral home.