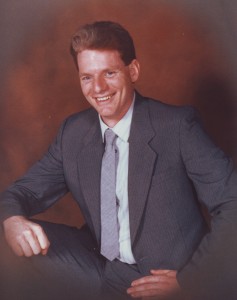 John Pettitt, 57, of Vanceburg, passed away Thursday, June 7, 2018, at Southern Ohio Medical Center's Inpatient Hospice Center in Portsmouth, Ohio.
John was born in Barberton, Ohio, June 21, 1960, to the late Myron Leroy and Mary Pettitt.
He was a truck driver for several years with Fannin Trucking Company and was a member of Happy Hollow Church. John served in the United States Army, enjoyed playing board games, fishing, boating, camping, and spending time with his girls. He loved to watch fireworks and Ohio State Football. He loved his church and God.
Survivors include his wife, Connie Wright Pettitt, whom he married February 10, 2018; five daughters, Alexus Pettitt, Miriam Elmouni, Sarah Pettitt, and Nikki Pettitt, all at home, and April Pettitt of Canton, Ohio; a son, Joshua Pettitt of Canton, Ohio; mother-in-law and father-in-law, Lora and James Wright; sister-in-law and brothers-in-law, Tim (Sheryl) Wright, Greta (Kenneth) Applegate, and James (Stephanie) Wright; a special niece Jessica Randolph; four sisters, Jane Chatman, Debbie Smith, Rose Amus, and Karen Napier; and one brother, Donald Pettitt;
In addition to his parents, he was preceded in death by two sisters, Cynthia McDowell and Phyllis Pettitt; and a brother, Elmer Pettitt.
Services will be at 1:00 p.m. Sunday, June 10, 2018, at Gaydos Funeral Home, 159 Second Street in Vanceburg, with Pastor Darby Beekman officiating. Burial will follow in Happy Hollow Cemetery at Ribolt.
Visitation will be from Noon until the service hour Sunday at Gaydos Funeral Home.
Military graveside rites will be accorded by the Monte Lewis Stamm VFW Post 5438 of Vanceburg.
In lieu of flowers, contributions may be made to Gaydos Funeral Home to help defray the funeral expenses.
Condolences may be sent to the family at www.gaydosfh.com.