John Henry Hilger, 86, of Vanceburg, passed away Wednesday, February 15, 2017, at Vanceburg Rehabilitation and Care Facility after an extended illness.
John was born in Carter County July 24, 1930, to the late Samuel Maurice and Anna Bell Nolty Hilger.
John worked for the United States Postal Service as a clerk and supervisor in the Ashland Post Office then later for the Vanceburg Post Office, retiring in 1985.
John was a veteran of the US Air Force, participating in the Berlin Airlift in 1948 through 1949. The Berlin Airlift was one of the first major international crises of the Cold war.
John was a devoted husband, and a loving father and grandfather. He served as an Elder at Scotts Branch Church of Christ.
Survivors include his wife of 66 years, whom he married at Vanceburg United Methodist Church June 3, 1950, Willodean "Bea" Gilliam Hilger; two daughters, Jonna Belinda (Mike) Forman of Vanceburg, and Terri Lee (Larry) Hainline of Louisville; five sons, Maurice Kevin (Brenda) Hilger, and Kenneth Hilger, both of Vanceburg, Kibbey Hilger of Olive Hill, John David "JD" Hilger of Columbus, Ohio, and Timothy Wayne Hilger of Louisville; three grandchildren, Amy Allgeier, Alex (Heather) Bertram, and Ryan (Sabrina) Hilger; seven great-grandchildren, Nate, Christian, Alexis, Emma, Riley, Emily and Collin; six step-grandchildren; and ten step-great-grandchildren. He also leaves behind several nieces and nephews, including a special niece, Betty Eulett, who grew up with him.
In addition to his parents, he was preceded in death by a brother, Kenneth Hilger; a sister, Clara Lee Wright; and a grandson, Jonathan Hilger.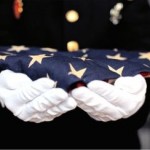 Services will be at 11:00 a.m. Saturday, February 18, 2017, at Gaydos Funeral Home with Bro. David Prater and Bro. Kevin Watson officiating. Burial will follow in Hilger Family Cemetery in Carter County.
Friends may call from 5:00 p.m. until 8:00 p.m. Friday and from 8:00 a.m. until the time of services Saturday at Gaydos Funeral Home, 159 Second Street in Vanceburg.
Pallbearers will be grandsons and nephews.
Full military graveside rites will be accorded by the Monte Lewis Stamm VFW Post 5438 of Vanceburg.
Memorial contributions are suggested to Scotts Branch Church of Christ, c/o Marguerite Skidmore, 12636 KY 59, Vanceburg, KY  41179, and the Lewis County Education Foundation, PO Box 34, Vanceburg, Ky. 41179
Condolences may be sent at www.gaydosfh.com.