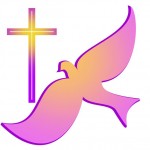 Janis Elizabeth Kiehl Chinn, 73, of Vanceburg, passed away Tuesday evening, November 22, 2016, at the Golden Living Center in Vanceburg.
She was born October 19, 1943, in Bucyrus, Ohio, a daughter of the late Russell Andrew Kiehl and Dorothy Wertman Kiehl.
Janis attended Black Oak Christian Church and worked at US Shoe in Vanceburg until her retirement.
In addition to her parents, she was preceded in death by her husband, Raymond Nelson Chinn; one son, Russell Gene Chinn; one brother, Paul David Kiehl; and one sister, Shirley Shifflet.
Janis is survived by two brothers and one sister-in-law, Karl and Thelma Kiehl of Montpelier, Ohio, and Danny Kiehl of Upper Sandusky, Ohio; and one sister, Ruth Strinka of North Ridgeville, Ohio. She also leaves many other family members and friends who will sadly miss her.
A graveside service will be at 3:00 p.m. Friday, November 25, 2016, at Black Oak Cemetery with Bro. Daniel Miller officiating.
Dickerson Funeral Home in Vanceburg is caring for all arrangements.
Condolences may be sent at www.globefc.com.