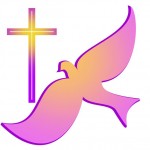 James W. "Jim" Grayson, 94, of Tollesboro, passed away Wednesday morning, May 18, 2016, at Golden Living Center in Vanceburg.
He was born May 7, 1922, in Lewis County, a son of the late Sally Smith and Tony Grayson, and had just celebrated his 94th birthday.
He was preceded in death by the mother of his children, Fannie Washburn; one son, Charles Wilburn; and one great-grandson, Michael Bolar.
Survivors include his wife, Alice Grayson; one son, Larry (Jan) Grayson of Florida; two daughters, Jenny Sue (Danny) Duncan of Lakeland, Florida, and Judy Grayson Sims (Bill) of Maysville; eight grandchildren, Stacy (Marian) Grayson of Amelia, Ohio, Shannon (Richard) Fetters of Tollesboro, Troy Lamb (Christine) of Flemingsburg, Robin Wilson (Johnny) of Aberdeen, Ohio, Rayetta Gill (Ricky) and Becky Linder (Mike), of Lakeland, Florida, and Ashley Simms (Penny) and Stephanie Lee (Rick), of Maysville; and 15 great-grandchildren. He also leaves behind many other family members and friends who will sadly miss him.
A private graveside service was conducted. Dickerson Funeral Home in Vanceburg cared for all arrangements.
Condolences may be sent at www.globefc.com.