Authorities are looking for an individual following a pursuit Saturday evening that ended on KY 57 north of Tollesboro in the area of Big Cabin Creek/Poplar Flat.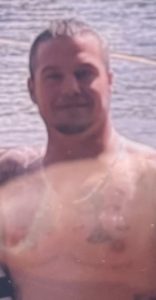 Sheriff Johnny Bivens says the individual has been identified as Ricky Mack Jr and is described as a white male, 170 pounds, 5'10", with multiple tattoos. He is thought to be wearing a white tee-shirt.
Bivens says the individual should be considered as armed and dangerous and urges anyone who may have information to call 911immediately. He cautions area residents to be alert and do not approach or contact this individual.
A resident of Pumping Station Road, in that area, reported about 10:45 p.m. Saturday that his home had been broken into and items had been taken, including a shotgun, money, and a white Yukon.
.