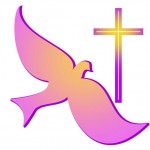 Violet Hope Stevens Porter, 84, of Olive Hill, passed away Tuesday, August 31, 2021, at her home. Her loving family was by her side.
She was born July 4, 1937, at Grahn, a daughter of the late Russell and Vida Stevens.
Hope was a loving pastor's wife who always supported his ministry. They traveled many miles spreading the Gospel through the years. She loved shopping, traveling, attending to the Smoky Mountain Craft Show, cooking, roller skating and giving when she saw a need. She most enjoyed spending time with her family, especially her grandchildren. She co-owned Porter's Tire and Auto Service with her husband, Ed, serving as secretary for several years. She retired upon the arrival of their grandchildren, taking on her favorite role of full-time grandmother.
Hope is survived by her loving husband of 63 years, Edward Porter; one son, Scott (Sherry) Porter of Olive Hill; one daughter, Jennifer (Timothy) Harris of Olive Hill; three grandchildren, Madison (Josh) Caplinger, Tiffany (Justin) Kennedy, and Kiersten Harris; two sisters, Brenda (Robert) Yoak of Grayson, and Phoebe (Curtis) Frazier of Grove City, Ohio; and a very special person in Hope's life, Paula Henderson, of whom she thought as her own daughter.
In addition to her parents, she was preceded in death by one brother, Buell "Buck" Stevens; five sisters, Willa Dean Oney, Augustine Bailey James, Helen Fultz, Irene Fultz, and Ella Ann Barker.
Services will be at 1:00 p.m. Saturday, September 4, 2021, at Globe Christian Church Shelter House, 18166 US 60 West at Olive Hill, with Bro. Chris Glover, Bro. Clyde Holbrook and Bro. Tim Harris officiating. Entombment will follow in Garvin Ridge Cemetery.
Visitation will be from 11:00 a.m. until the service hour Saturday at Globe Christian Church Shelter House.
Pallbearers will be Josh Caplinger, Justin Kennedy, JC Porter, Rick Tackett, Randy Glover, Rob Yoak, and Martin Henderson.
Honorary pallbearers will be Curt Frazier and Robert Yoak.
Globe Funeral Chapel at Olive Hill is caring for all arrangements.
Due to COVID-19, all services will be conducted outdoors.