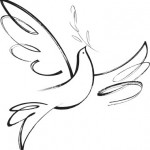 Gracie Marie Roark Helton, 80, of Vanceburg, formerly of Dry Ridge, died Monday, August 20, 2020, at Vanceburg Rehabilitation and Care Center.
Born January 2, 1940 at Pathfork, (Harlan County), she was a daughter of the late Lester Donald and Sabeary Virginia Howard Roark.
On September 12, 1959, Gracie was united in marriage to Ronald Keith Helton. He preceded her in death on December, 30, 1999. She was a secretary for Custom House Broker in Erlanger, a graduate of Black Star High School in Alva, and a member of Sherman Church of Christ at Dry Ridge. She was the organizer and founder of Northern Kentucky Keepsake Collectors Club.
She leaves to celebrate her legacy, two daughters, Lisa Hastings of Demossville, and Jeana Billman of Vanceburg; one brother: Billy (Brenda) Roark of Monroe, Ohio; two sisters: Mossie Greer of Mt. Carmel, Ohio, and June (Dave) Haste of Somerset; five grandchildren; a cousin (like sister), Naomi Roark Craig, along with a host of cousins and friends.
In addition to her husband, Ronald, she was preceded in death by two sisters, Bonnie McGaffee and Rebecca Roark.
Graveside services will be at 1:00 p.m. Sunday, August 30, 2020, in Crittenden Cemetery with Bro. Mark Boettcher officiating.
Memorials are suggested to Shriner's Hospital or Alzheimer's Association, in care of Stanley Funeral Homes, PO Box 130, Williamstown, KY 41097.