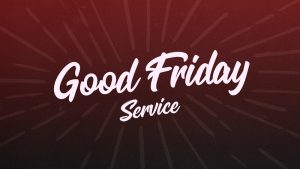 With current restrictions on gatherings and the orders in place for social distancing, the annual Community Good Friday Service won't take place following the usual procedure in a church facility.
Bro. Danny Blankenship, who hosts gospel and religious programming on WKKS Radio, says there will be a special Good Friday Service on WKKS Radio from Noon until 1:00 p.m. on Friday.
A special Community Good Friday Service by the Lewis County Ministerial Association will begin at 1:00 p.m. on WKKS and will also be available through online social media via WKKS Facebook and Lewis County Herald Facebook.
"We will observe Good Friday and celebrate Easter through expanded programming on WKKS and online," said General Manager Dennis Brown.
Current rules prohibit gatherings and many churches have been unable to hose in-person services at their facilities, including a community service that has traditionally been held in a local church facility.
"I appreciate Bro. Danny for his dedication and willingness to help ensure our listeners and members of our community will continue to have the opportunity to celebrate the Resurrection," he added.
Blankenship said he will have special music and messages for Good Friday as well as Easter Sunday.
Many area churches will continue to host services online or through a drive-in setting where congregants participate from their vehicles as they maintain separation from other attendees.
Listeners may tune to WKKS-FM at 104.9 or stream the programming online at WKKSRadio.com.