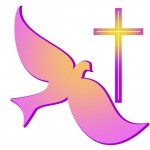 Gloria Jean Brunais, 84, of Vanceburg, passed away Friday, March 11, 2022, at SOMC Hospice Center in Portsmouth, Ohio.
Gloria was born at East Lake, Michigan, on April 3, 1937, a daughter of the late William and Elsie Brunais.
Survivors include two daughters, Linda Gerwin and Judith Bloomfield; one granddaughter; two great-grandchildren; and her caregiver, Delta Pruitt of Vanceburg.
In addition to her parents, she was preceded in death by a brother and three sisters.
A graveside service will be at 11:00 a.m. Wednesday, March 16, 2022, in Lewis County Cemetery on Lions Lane at Vanceburg with Bro. John Byard officiating.
Gaydos Funeral Home in Vanceburg is caring for arrangements.
Condolences may be sent at www.gaydosfh.com.