Gene Allen Hartley, 64, of Danville, formerly of Vanceburg, passed away Monday, June 13, 2022, at his home after a long battle with an extended illness.
He was born May 30, 1958, a son of the late William Buster (Glenda) Cooper of South Shore and the late Garnet Hartley (Alfred) Fraley of Vanceburg.
Gene was a commander for the Sons of AMVETS and had made some of his best memories there. He was a master electrician and had spent his life and working years in the shoe and boot industry. First at US Shoe Corporation in Vanceburg before becoming the head of maintenance at Red Wing Boot Co. in Danville. He had a love of NASCAR, Jeff Gordon – his favorite driver, and even ran a little store called Gene's Die Cast & Collectables. He loved sports and arguing with his son Anthony and son-in-law Brian about football. He was an avid Kentucky Wildcats and Cincinnati Bengals fan. Gene had a huge heart and loved his family and friends deeply. He will be greatly missed.
He leaves behind his devoted wife, Emma-Jean (Sharp) Hartley, who never left his side, and his stepmother, Glenda Cooper of South Shore; his children, Anthony (Cherish) Hartley of Tollesboro, Amanda (Brian) Brannock of Barnesville, Georgia; a son, Taylor Martin Stanford; a stepson, Willy Sharp (Jodie Woods) of Danville; a son-in-law, Robert Lee of Liberty; grandchildren, Adam Brannock, Hannah Sharp, Kalyn Lee, Andrew Hartley, Bailey Brannock, Avrum Hartley, Kaeson Martin, and Karsyn Martin. Gene loved his grandchildren above anything.
Survivors also include hs brothers, Larry (Ramona) Cooper of Portsmouth, Ohio, William (Ragen) Cooper of Miami, Florida, and Bob Cooper of Vanceburg; and sisters, Katie (Brian) Ginn of Black Oak and Tammy (Carey) Highfield of Vanceburg. Many aunts, uncles, nieces, nephews, and cousins also survive who will miss him dearly.
In addition to his parents, he was preceded in death by a brother, William (Peewee) Hubert Jr.; a daughter, Alisha (Boo) Hartley Lee of Liberty; a stepfather, Alfred Fraley of Garrison; a stepson, Marc-Anthony Sharp of Liberty; and two granddaughters, Faith Quinn Hartley of Tollesboro and Abigail Grace Lee of Liberty.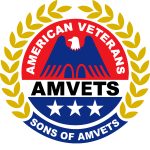 Gene's wishes were to be cremated and his remains be scattered at locations sentimental to him. In accordance with his request, there will be no formal service. Flowers and cards may be sent to the family through Care Cremation and Funeral Service.
Care Cremation and Funeral Service in Lexington is honored to be entrusted with final care.