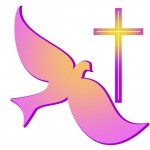 Gary Ray Sartin, 79, of South Shore, formerly of Vanceburg, passed away on Sunday, November 18, 2018, at the SOMC Hospice Facility in Portsmouth.
He was born November 9, 1939 in Vanceburg, to the late Violet Lowery Sartin and Judge Lee Sartin.
Gary was a retired self-employed businessman and a former employee of the U. S. Shoe Corporation in Flemingsburg. He was a former member of Stone City Masonic Lodge, and he was active in the Little League Baseball Programs in Fleming and Lewis Counties, and was instrumental in originating the Fourth of July Celebration and Fireworks in Garrison.
Survivors include two siblings, Judy Kegley of Vanceburg and Joy Stamper (Harold) of Union; four children, Kimberly (Bud) Lykins of Vanceburg, Jacqueline (Donna) Sartin of Richmond, Rayetta (Kevin) Angel of South Shore, Gary Todd (Lisa) Sartin of Vanceburg; the mother of his children Delores Bay, of Vanceburg; nine grandchildren, Whitney (Adam) Campbell of Georgetown, Clay (Blair) Lykins of Lexington, Madge (Marceo) Noble of Richmond, Brooke (John) Melanson of Frisco, Texas, Shannon (Jessica) Jamison of Garrison, Rachael (Cody) Simpson of Minford, Hannah (Dustin) Jamison of Garrison, Lyndsey (Kyle) Clark of Circleville, Alex Sartin of Kansas City, Missouri, and Avery Sartin of Vanceburg. He is also survived by sixteen great-grandchildren.

In addition to his parents, He was proceeded in death by a sister, Jacquline Sartin Lykins, and a brother Lawrence "Lonnie" Sartin.
Private services for the immediate family of Gary Ray Sartin were under the direction of Morton Funeral Home of South Shore. In lieu of flowers, the family requests that contributions be made to SOMC Hospice Services, 2201 25th Street, Portsmouth, Ohio, 45662.
Condolences may be sent to the family at http://www.mortonfuneralhome.com.