Gary Ray Erwin, 74, of St. Paul, a deputy with the Lewis County Sheriffs Department, passed away Monday, December 28, 2020, at his home.
He was born September 3, 1946, in Greenup County, a son of the late Frank Preston and Helen Mae Skidmore Erwin.
Gary was of the Christian faith, served in the National Guard in Olive Hill for eight years, and was a Lewis County Deputy Sheriff for 12 years. He enjoyed hunting, fishing, visiting with his friends, and spending time with his grandchildren.
Gary is survived by one son, Kevin Erwin (Ann) of Quincy; one daughter, Marcia Thomas (Steven) of Vanceburg; five grandchildren, Sarah Montgomery, Brady Thomas, Adam Montgomery, Bailey Thomas, and Briley Thomas; one great-grandchild, Lincoln Miller; one brother, Mark Erwin (Peggy) of Garrison; and one sister, Cathy Evans (Boyd) of Garrison. He also leaves many other family members and friends who will sadly miss him.
In addition to his parents, he was preceded in death by his wife of 52 years, Shirley Ann Stone Erwin, and one brother, Michael Todd Erwin.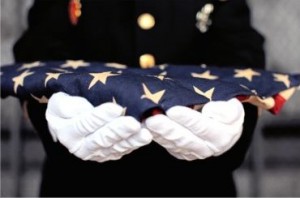 Services will be at 1:00 p.m. Sunday, January 3, 2021, at Globe Family Funeral Chapel in Garrison with Bro. Brad Stone and Bro. John Byard officiating. Burial will follow in Skidmore Cemetery at Garrison.
Friends may visit from 6:00 p.m. until 8:00 p.m. Saturday, January 2, 2021, and after 11:00 a.m. Sunday at Globe Family Funeral Chapel, 103 Dudley Avenue at Garrison.
Pallbearers will be Brady Thomas, Bailey Thomas, Greg Erwin, Bret Evans, Chad Evans, and Adam Montgomery. Honorary pallbearers will be Lincoln Miller, Matty Osborne, Connor Evans, Preston Erwin, and the Lewis County Sheriff's Department.
Due to COVID-19 regulations, we ask that you wear a mask and practice social distancing.