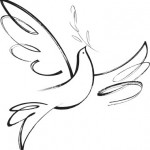 Gale Hartley, 66, of Grayson, formerly of Lewis County, passed away unexpectedly at his home Sunday, April 25, 2021.
Gale was born in Toledo, Ohio, on December 18, 1954, a son of the late Elza and Doris Kamer Hartley.
Gale had worked in construction and for the Lewis County School System as a bus driver and in the maintenance department for more than 20 years. He liked to shop and loved spending time with his grandchildren.
Survivors include a daughter, Rebecca Carver (Johnathan Crandell) of Vanceburg; two sons, Dale (Kelsi) Hartley of Murfreesboro, Arkansas, and Michael Hartley of Garrison; his companion, Dora Waggoner of Grayson; a brother, Tim Hartley of Portsmouth, Ohio; and seven grandchildren.
In addition to his parents, he was preceded in death by his wife, Julie L. Mustard Hartley in 2016; a brother, Gary Hartley; and two sisters, Debbie Hartley and Monda Hartley (an infant).
A memorial service will be at 1:00 p.m. Saturday, May 1, 2021, at Gaydos Funeral Home, 159 Second Street in Vanceburg.
Due to COVID-19 regulations we ask that everyone wear a mask and practice social distancing.
Condolences may be sent to the family at www.gaydosfh.com.