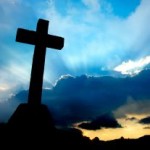 Fostella Mae Gilliam, 91, of Columbus, Ohio, met the Lord peacefully on Thursday, January 19, 2017.
She was born in Lewis County on July 16, 1925, to the late Robert and Lula Rayburn.
She is survived by two daughters, Rita Stepp, and Leigh (David) Kramer; two granddaughters, Courtney L. and Valarie A. Kramer; a sister, Betty Black; and many nieces, nephews, friends and church family.
She is preceded in death by her husband of 55 years, Harry O. Gilliam; brothers and sisters, Augustus, Tomo, Dane, Clifton, Webster, Robert Jr, Raymond, Eunice Hilderbrand, Inez Nolen, and Gladys Ervin.
Friends may call at Heritage Free Will Baptist Church, 575 Obetz Road in Columbus on Tuesday, January 24, 2017, from 3:00 p.m. until 7:00 p.m. where funeral services will be held Wednesday at 10:30 a.m. with Pastor Tim Stout officiating.
Interment will be in Beckett Cemetery at Commercial Point, Ohio.
Fostella loved her church and the family suggests any memorial contributions to Heritage Free Will Baptist in Fostella's honor.
Arrangements entrusted to OR Woodyard Co., 1346 S. High St., Columbus, OH 43207.