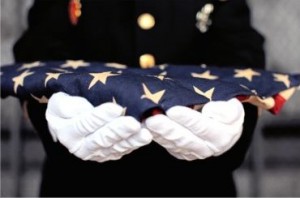 Forrest Owens, 96, of Grayson, passed away Saturday, November 6, 2021, at his home.
He was born in Lewis County on April 26, 1925, a son of the late Vess and Myrtle Riley Owens.
Forrest proudly served his country as a Marine in WWII, having received many honors. He was a Christian and enjoyed reading his Bible. He was retired from Chrysler Corporation, having worked for over 30 years as a electrician. He was a 32nd Degree Mason Scottish Rite, a member of VFW Post 1282 of New Castle, Indiana, and American Legion Post 342 of Willard. He enjoyed making knives, guns, beekeeping, woodworking, gardening, telling stories, and spending time with his family.
Forrest is survived by two sons, Forrest Allen Owens of New Castle, Indiana, and Terry (Beverly) Owens of Noblesville, Indiana; one daughter, Beverly Sue Owens of Grayson; three brothers, Donald Jewett Owens, of Emerson, Robert Owens of Laurel, and Jimmie Owens of Emerson; and two sisters, Thelma Jean Back of Globe and Mary Joyce Tackett of Alabama.
In addition to his parents, he was preceded in death by his loving wife of 52 years, Mary Gulley Owens; two sons, Darryel Owens and Rickie Owens; one grandson, Ben Owens; four brothers, Danny Owens, Charles Owens, Curtis Owens, and Darryel Owens; and a sister, Yvonne Thomas.
Services will be at Hinsey-Brown Funeral Home in Knightstown, Indiana, Burial will follow in Glen-Cove Cemetery, State Route 109 in Knightstown, Indana.
Friends may visit locally from 6:00 p.m. until 8:00 p.m. Monday, November 8, 2021, at Globe Funeral Chapel at Olive Hill.
Due to COVID-19 regulations, we ask that everyone wear a mask and practice social distancing.
Condolences may be sent to the family at www.globefc.com.