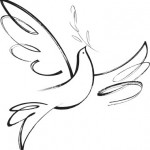 Everett Gipson, 88, of Wellington, Ohio, passed away Monday, October 7, 2019, at his home.
He was born April 9, 1931, in Carter County, a son of the late Alonzo and Lucy Gipson.
Everett proudly served his country in the United States Army and later moved to Ohio. He retired from Ford Motor Company after decades of service. First and foremost, Everett was a man of the church. He was an ordained minister for over 50 years and served as pastor of Lorain Pentecostal Church of God, among others.
He was an avid hunter and fisherman who loved being outdoors. Everett was a true people person – a good man who showed kindness to those he met. He loved reading his Bible.
Survivors include his children, Roger Gibson, Colleen Gipson, Patricia Gipson, Teresa (George) Rhodes, and Vickie (Chris) Noll; seven grandchildren; and 15 great-grandchildren.
In addition to his parents, he was preceded in death by his wife of 57 years, Ruth; his son, Jack; and several siblings.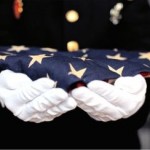 Services will be at 11:00 a.m. Saturday, October 12, 2019, at Dickerson Funeral Home in Vanceburg with Bro. Anthony Rister officiating. Burial will follow in Dummitt Cemetery in Lewis County.
Friends may visit from 10:00 a.m. until the hour of services Saturday, October 12, 2019, at Dickerson Funeral Home, 110 West Second Street in Vanceburg.
Family and friends will serve as pallbearers.