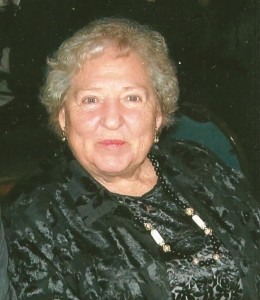 Eldene Kennedy Spriggs, 80, of LaBelle, Florida, died peacefully at home in the early morning hours of April 25, 2017.
She was born October 19, 1936, in Portsmouth, Ohio, to parents Earl Wayne Kennedy and Edith Lawhun Kennedy. Her grandparents were Andrew and Amanda Creech Kennedy and Scott and Nancy Madden Lawhun.
In addition to being a loving wife, mother, sister, cousin, aunt, and friend Eldene was a distinguished educator. She retired in 2000 after 15 years of service with the Palm Beach County School District, three years as a grant consultant for the Lake Worth High School Alumni Foundation and the Dollars for Scholars Foundation, three years as a language arts teacher at Saint Luke's School in Lake Worth, Florida, and two years as a grade-two teacher with the Lewis County School District at Garrison Elementary School. Eldene was recognized as the State of Florida Career Education Teacher of the Year and at retirement she was a grant coordinator for the School District of Palm Beach County.  She wrote grants and procured millions of dollars to fund innovative and educational programs within the Palm Beach County School System. In addition to her years as an educator, Eldene also served as Personnel Director for the Goodwill Rehabilitation Facility for Palm Beach, Martin, Indian River, Okeechobee, and St. Lucie Counties, Florida. During her tenure as a personnel director she also served as the first woman President of the Palm Beach County Personnel Association.
In her passing she was preceded by her husband, John C. Spriggs (they were married 52 years at the time of his passing in 2010); a son, Rolf (Joy) Spriggs; stepmother, Gladys Bentley Kennedy; brothers, Carl (Jack), Charles Beecher, and Fred Bentley, Gene (Judy) and Glenn (Margaret) Kennedy; sisters, Hazel Bentley Overstreet and Marilyn Bentley Reedy.
She is survived by a daughter, Lisa Spriggs Horton of LaBelle, Florida, and a son, Eric Wayne Spriggs of Quincy; a grandson, Beau Bradley Horton of Palm Beach Gardens, Florida; two granddaughters, Keli Allen Horton of Chicago, Illinois, and Whitney Joy Spriggs of Quincy; sisters, Polly Kennedy of Cincinnati, Ohio, Judy (Tom) Christian of Columbus, Ohio, and Mary Lou Kennedy of Garrison; a brother, Phil (Linda) Kennedy of Vanceburg; (at last count!) 20 nieces; 13 nephews; and several great and great-great nieces and nephews. Eldene was part of a large extended family and held a great love for them all.
A memorial service will be at Quincy Church of Christ on Saturday, May 27, 2017, at 4:00 p.m. The service will be followed by a fellowship dinner at the church.
Arrangements by Akin-Davis Funeral Home, LaBelle, Florida.