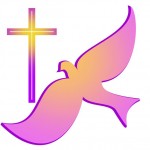 Douglas R. McCann, 74, died Friday, December 16, 2016, at the Care Center at Kenton Pointe in Maysville.
He was born on August 11, 1942, to the late Jodie and Grace McCall McCann.
He is survived by his son, Tim McCann of Flemingsburg; two step-grandchildren; a brother, Johnie McCann of Tollesboro; and a sister, Connie Sue Himes of Tollesboro.
He was preceded in death by two sisters, Thelma Padgett and Georgia Walker; and a brother, Joseph McCann.
Services will be at 1:00 p.m., Tuesday December 20, 2016, at Moore and Parker Funeral Home in Maysville. Burial will be in Hillcrest Garden of Memories.
Visitation will be from 11:00 a.m. until the service hour on Tuesday at the funeral home.
Memorials are suggested to Hospice of Hope.
Condolences may be sent at mooreandparkerfh.com.