Douglas Lincoln Kiser, 81, of Garrison, passed away Saturday, April 1, 2017, at his home.
He was born June 20, 1935, in Carter County, a son of the late Charles V. Kiser and Merle M. Pack Kiser.
Douglas was of the Baptist Faith and attended the Spy Run House of Prayer. He was retired from Erie Railroad and was also an Army 82 Airborne Veteran.
Left behind to cherish his memory are his wife, Irene Moore Kiser; three sons, Douglas (Rhonda) Kiser of Minford, Ohio, David (Diana) Kiser and William L. Thompson, both of Garrison; five daughters, Cheryl (Jamie) Smyke of Vanceburg, Jennifer (Teddy) Kiser of Minford, Ohio, April (Ron) Reed of Lacrosse, Kansas, Tammy (Richard) Ginn of Vanceburg, and Julia White of Portsmouth, Ohio; one sister, Mary (Tom) Byrd of North Carolina; 16 grandchildren; seven great-grandchildren; several nieces and nephews; his dog, Abraham; and a whole community of kids that called him Papaw.
In addition to his parents, he is preceded in death by his first wife Wilma Toland, second wife Gwendolyn June Kiser, two granddaughters, four sisters and eight brothers.
Services will be at 1:00 p.m. Wednesday, April 5, 2017, at Spy Run House of Prayer at Garrison with Pastor Blake Bevins and Rev. Gary Jordan officiating. Burial will follow in Everman Cemetery at Grayson.
Friends may call from 6:00 p.m. until 8:00 p.m. Tuesday and from 11:00 a.m. until the service hour on Wednesday at Spy Run House of Prayer.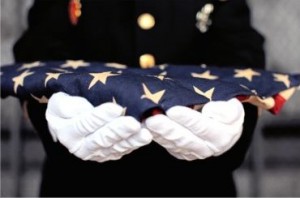 Arrangements are under the direction of Roberson Funeral Home in South Shore.
Military Graveside rites will be accorded by the James Dickey American Legion Post 23 of Portsmouth, Ohio.