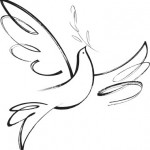 Donna J. Justice, 77, of Garrison, died Tuesday, September 29, 2020, at her home.
She was born September 15, 1943, in Garrison, a daughter of the late Dewey Wolfe and Jewel Bear Wolfe.
She was self-employed as an upholsterer.
She is survived by one son, David Justice and his wife Monica; and a granddaughter, Lacy Tolliver and her husband PFC Cody Tolliver.
She was preceded in death by her husband, Lewis Wayne Justice, and a brother, Gerald C. Wolfe.
Services will be at 1:00 p.m. Saturday, October 3, 2020, at Morton Hunt Family Funeral Home in South Shore with Steve Perkins and Jerry Jordan officiating.
Burial will be in Boone Furnace Cemetery in Carter County.
Visitation will be Saturday from 11:00 a.m. until 1:00 p.m. at the funeral home.
Online condolences may be expressed at mortonhuntfh.com.