Donald J. Edington, of Vanceburg, 82, passed away Saturday, February 25, 2017, at his home after an extended illness.
Don was born in Vanceburg April 12, 1934, to the late Carl and Opal Bloomfield Edington.
He retired from US Shoe after 35 years and had worked part-time at Foodland for two years. Don was a master carpenter, loved farming, gardening, and camping. He loved helping anyone and everyone. He served his country in the Korean War in the US Army.
Survivors include his wife of over 64 years, Nancy Johnson Edington, whom he married December 25, 1952; one son, Randel (Sherri) Edington; two daughters, Marsha Christy and Donna (Greg) Caudill; 10 grandchildren, Kyle Edington, JD Edington, Uriah Cross, Gavin Pittaluga, Ashley (Ryan) Cooper, Nikki (Nicholas) Colvin, Casey Caudill, Kenzie Caudill, Kylee Caudill, and Brayden Caudill; two step-grandchildren, Beth Roades and Jessica Swords; and six great-grandchildren
In addition to his parents, he was preceded in death by his sister, Shirley Burkhimer; and a son-in-law, Terry Christy.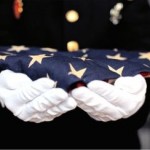 Services will be 1:00 p.m. Wednesday, March 1, 2017, at Clarksburg Christian Church with Pastor Lyle Parker Officiating. Burial will follow in Lewis County Memory Gardens it Black Oak. Military graveside rites will be accorded by Monte Lewis Stamm VFW Post 5438 of Vanceburg.
Friends may call from 5:00 p.m. until 8:00 p.m. Tuesday, February 28, 2017, and from 10:00 a.m. until the time of services Wednesday at Clarksburg Christian Church.
Gaydos Funeral Home in Vanceburg is caring for arrangements.
Condolences may be sent at www.gaydosfh.com.