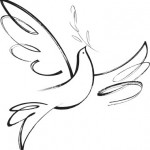 Donald Brett Stanfield, 60, of Tollesboro, passed away Friday, October 30, 2020, at his home.
He was born November 30, 1959, in Maysville, a son of the late Donald and Phyllis Stanfield.
Donald is survived by his wife of 37 years, Denise Beckett Stanfield; one son, Dustin Stanfield of Tollesboro; one daughter, Natassia Stanfield of Maysville; two brothers, Darrin Stanfield of Flemingsburg, and Kelly Stanfield of Tollesboro; and one sister, Tammi Boling of Flemingsburg. He also leaves many other family member and friends who will sadly miss him.
A memorial service will be held at a later date.
Tollesboro Funeral Home and Cremation Services is caring for all arrangements.