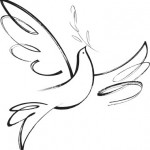 Diana Ruggles, 66, of Vanceburg died Thursday at Saint Joseph Hospital in Lexington.
She was born in Postsmouth, Ohio, a daughter of the late Thomas and Margie Holland Gasaway.
Diana was of the Christian faith.
Survivors include four nephews, Kirk Ruggles, Scott Ruggles, Will Ruggles, and Josh Ruggles; and two nieces, Tina Ruggles and Sarah Ruggles.
She was preceded in death by her son Randy Clay Ruggles Jr.
Arrangements are incomplete at Gaydos Funeral Home in Vanceburg.