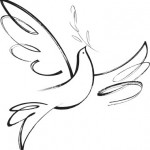 Infant David Alexander Corns, five-days-old, was carried into Heaven by angels Friday, July 13, 2018, from the University of Kentucky Medical Center in Lexington.
David is the son of Richard Allen Corns and Amy Renee Cooper of Vanceburg.
Survivors also include three sisters, Caitlyn Mosley, Hannah Mosley and Emily L. Corns, all of Vanceburg; maternal grandparents, Jerry and Rena Fouts Cooper of Vanceburg; paternal grandparents, Richard James Corns, and David and Debbie Sullivan, all of Vanceburg; and his aunts and uncles, Amy Corns of Vanceburg, Stephanie Morales Diaz of Portsmouth, Ohio, Janice Leann Sparks of Vanceburg, Jerry Neace, Johnny Neace, and Bobby Neace all of Crothersville, Indiana.
A graveside service will be conducted at 11:00 a.m. Monday, July 16, 2018, at Flinders Cemetery on Quicks Run with Bro. Daniel Miller officiating.
Gaydos Funeral Home in Vanceburg is caring for all arrangements.
Condolences may be sent at www.gaydosfh.com.