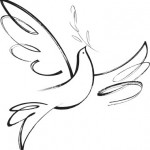 Darren Brian Thurman, 51, of Vanceburg, passed away Monday, August 6, 2018, at his home.
He was born January 16, 1967, in Portsmouth, Ohio, a son of the late Wayne and Wanda Farler Thurman.
Darren was of the Christian faith and worked as a self-employed carpenter. He enjoyed going four-wheeling, playing music, hunting, fishing and spending time with his family.
Darren is survived by one son, Michael Brian Thurman of Garrison; two brothers and one sister-in-law, Jeff and Sharon Thurman and Kevin Thurman, all of Garrison; and two sisters and one brother-in-law, Carolyn Sanders and April and Hank McCleese, all of Garrison. He also leaves many other family members and friends who will sadly miss him.
In addition to his parents, he was preceded in death by one brother-in-law, Scott Sanders.
A graveside service will be at 11:00 a.m. Friday, August 10, 2018, in Skidmore Cemetery at Garrison with Sister Wilma Erwin officiating.
Dickerson Funeral Home in Vanceburg is caring for all arrangements.