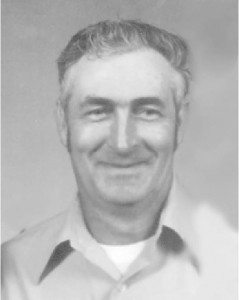 Danny Oliver Farley, 72, of Vanceburg passed away Thursday evening, December 31, 2015, at his residence.
He was born March 23, 1943, in Lewis County a son of the late Leo and Marie Wilcox Farley. Danny was of the Pentecostal faith and retired from Camp Dix Wood Products. He enjoyed gardening, hunting, and spending time with his family and friends, especially his grandchildren.
Danny is survived by his wife of 55 years, Norma Carpenter Farley; one daughter, Julia (Shannon) Qualls of Dover; three sons, Danny Robert (Jacqueline) Farley, Darrin (Janie) Farley, and Aaron (Shawna) Farley, all of Vanceburg; one sister,  Brenda (William) Evans of Vanceburg; 12 grandchildren; and 16 great-grandchildren. He also leaves many other family members and friends who will sadly miss him.
In addition to his parents, he was preceded in death by two sons, Jerry Farley and Jason Farley; and one brother, Jerry Lee Farley.
Services were held at 1:00 p.m. Monday, January 4, 2016, at Globe Family Funeral Chapel in Camp Dix with Bro. Tony Corns officiating. Burial was in Farley Family Cemetery on Straight Fork in Lewis County.
Danny's grandsons served as pallbearers.
Condolences may be sent to the family at www.globefc.com.