Arnold Ray "Cannonball" Kennedy, 90, of Vanceburg, passed away Monday, August 24, 2020, at Southern Ohio Medical Center in Portsmouth, Ohio.
He was born May 7, 1930, in Lewis County, a son of the late Elmer and Ethel Truesdell Kennedy.
Cannonball proudly served his country in the United States Air Force and was a lifelong farmer. He enjoyed farming, loafing, visiting with folks, and telling stories.
Cannonball is survived by one sister, Audrey Cunningham of Vanceburg, and a special nephew and caretaker, Jeff and Brenda Cunningham of Vanceburg. He also leaves many other family members and friends who will sadly miss him.
In addition to his parents, he was preceded in death by a son, James "Pete" Kennedy.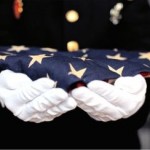 A private graveside service will be Thursday, August 27, 2020, in Black Oak Cemetery with Bro. Roger Conley officiating.
Cannonball's family will serve as pallbearers.
In lieu of flowers, the family requests donations to Black Oak Cemetery in care of Roy Chinn, 124 Red Barn Lane, Vanceburg, KY 41179.
Due to COVID-19 regulations, we ask that everyone wear a mask and practice social distancing.
Dickerson Funeral Home in Vanceburg is caring for arrangements.