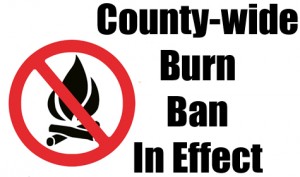 Lewis County Judge Executive Todd Ruckel has issued a burn ban for Lewis County due to dry conditions that have led to increased fire activity.
Ruckel said a number of wildland fires are currently burning in the county.
The ban applies to all open-air burning, including leaf and woody debris burning and construction burning. It also includes campfires and other fire activity.
Ruckel said dry conditions and little immediate chance of rain led to the ban. The ban will remain in effect until further notice.
A violation of the burn ban could result in charges being filed.