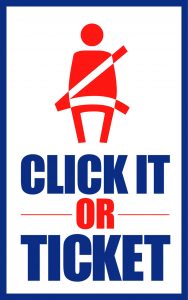 Local agencies will be cracking down on seat belt use laws in the coming weeks as the nationwide Click It or Ticket campaign goes full force.
Sheriff Johnny Bivens says the campaign is underway and will continue through September with local deputies and officers participating as part of the campaign.
"Click It or Ticket brings together the power of 10,000 agencies across the nation to target seat belt use," Bivens said.
The campaign is targeted to all drivers, but especially the hard-to-reach males ages 18-34 who research shows are far less likely to wear seat belts.