Bruce Kendall Swearingen, 88, of Vanceburg, passed away at his home Monday, May 1, 2017, with his family by his side.
Bruce was born at Vanceburg March 25, 1929, to the late John H. and Nora Lucas Swearingen.
He served as a Vanceburg city clerk for 12 years and had owned and operated Mary Don Jewelry Store in Vanceburg. He served as Lewis County Circuit Court Clerk for 27 years, a position from which he retired. He was a member of Bivens Chapel Church at Garrison.
Bruce was a Third Degree Master Mason of 30 years having a dual membership at Stone City Lodge #963 in Garrison and St. Mary Lodge #240 in Tollesboro.
Survivors include a daughter, Andrea (Mark) Clifford of Louisville; a son, Paul Bruce (Connie) Swearingen of Vanceburg; three grandchildren, Natosha Swearingen, Joshua Clifford and Duncan Clifford; two great-grandsons, Beckett White and Gentry White; two brothers, Jack Swearingen of Vanceburg and Archie (Jean) Swearingen of Aberdeen, Ohio; three sisters, Carrie (Melvin) Smoot of Tucson, Arizona; Gypsy Cooper of Vanceburg, and Jessie Lykins of Garrison; and two sisters-in-law, Charlene Swearingen of Vanceburg and Gartha Swearingen of Lakeland, Florida.
In addition to his parents, he was predeceased by his wife, Mary Wheeler Swearingen, on November 20, 2011; four brothers, Tom Swearingen, Creighton Swearingen, John Swearingen and Dudley Swearingen; and a sister-in-law, Carolyn Swearingen.
Services will be at 11:00 a.m. Saturday, May 6, 2017, at Gaydos Funeral Home with Rev. Wilma Erwin officiating. Burial will follow in Lewis County Memory Gardens at Black Oak. Family members will serve as pallbearers.
Visitation will be from 5:00 p.m. until 9:00 p.m. Friday and from 8:00 a.m. until the service hour Saturday at Gaydos Funeral Home, 159 Second Street in Vanceburg.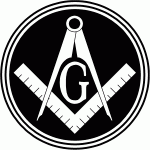 Masonic Rites will be at 7:30 p.m. Friday at the funeral home.
In lieu of flowers, memorial contributions are suggested to a favorite charity.
Condolences may be sent to the family at www.gaydosfh.com.