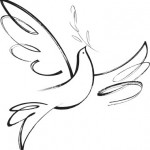 Brian Keith Clark, 38, of Garrison, passed away Monday, September 21, 2020, at his home.
He was born January 7, 1982, in Portsmouth, Ohio, a son of the late Monroe and Cardella Bloomfield Clark.
Brian is survived by two brothers, Clarence "Pete" Clark of Greenup, and Joseph (Tonya) Clark of Garrison; one sister, Nancy (Jeff) Madden of Garrison; his longtime companion, Priscilla Skidmore; and several nieces and nephews who loved him and will sadly miss him.
In addition to his parents, he was preceded in death by three brothers, Leslie Clark, James Clark and Albert Clark.
At the family's request a memorial service will be held at a later date.
Globe Family Funeral Chapel in Garrison is caring for all arrangements.