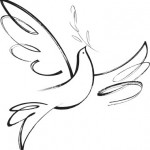 Brentley Matthew Meadows, an infant, was carried to Heaven by angels Thursday, March 15, 2018, at Meadowview Regional Medical Center in Maysville.
He is the son of Kaleigh Lawson and Isaiah Meadows, both of Tollesboro.
In addition to his parents, Brentley is survived by his maternal grandparents, Burl and Jannifer Lawson of Tollesboro, and Jamie Monteith of Vanceburg; his paternal grandmother, Carol Meadows of Vanceburg; and his great-grandparents, Greg and Rita Scott, and Jewell Lawson. He also leaves many aunts, uncles, and cousins who will sadly mourn his passing.
He was preceded in death by his grandfathers, Eddie Meadows and George Lawson.
A graveside service will be at 4:00 p.m. Sunday, March 18, 2018, in Esham Cemetery at Oak Ridge with Bro. Tony Corns officiating.
Pallbearers will be Jacob Cooper and Max Meadows.
Dickerson Funeral Home in Vanceburg is caring for all arrangements.