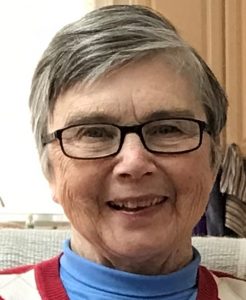 Bonnie Reeder Harrison, 76, of Mason, Ohio, formerly of Vanceburg, passed away peacefully Monday, September 27, 2021, at Anthology of Mason in Mason, Ohio, after an extended illness.
Bonnie was born in Lewis County on October 27, 1944, a daughter of the late Maurice Reeder Sr. and Zelma Kidwell Reeder.
Bonnie was a retired educator with the Lewis County School System. She spent most of her career as a librarian at Lewis County Middle School. Bonnie received her master's degree in library science from Morehead State University. She was a member of Vanceburg Christian Church. Bonnie loved reading, being outdoors, exercising, and sports, especially tennis and golf.
Left to cherish her memories are a daughter, Susan (Erich) Walder of Loveland, Ohio; a son, Benjamin (Katie) Harrison of Vanceburg; a brother, Maurice (Jeanne) Reeder Jr. of Vanceburg; three nieces, Natalie (Chris) Elam, Christy (Jim) Kolis, and Becky Schomberger; and two nephews, Randy Reeder and Derrick (Liz) Reeder. Many other friends and relatives also survive who will mourn her passing.
Bonnie was preceded in death by her husband, Joseph M. Harrison, in 2017.
Graveside services will be at 1:00 p.m. Wednesday, September 29, 2021, at Lewis County Memory Gardens with Pastor Daniel McClurg officiating. Entombment will follow.
Gaydos Funeral Home in Vanceburg is caring for all arrangements.
Condolences may be sent to the family at www.gaydosfh.com.