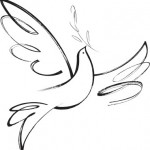 Betty Ilene Pack, 83, of Wheelersburg, Ohio, passed away Tuesday, September 17, 2019, at SOMC Hospice in Portsmouth, Ohio.
Betty was born August 18, 1936, in Lewis County, a daughter of the late James and Maude Burchett Cooper.
She is survived by one son, Mitchell (Brenda) Pack of Wheelersburg, Ohio; two daughters, Betty Mullins of South Shore, and Rhonda Mashburn of Quincy; two brothers, Rannell Cooper of Portsmouth, Ohio, and Ezra "Tad" Cooper of Vanceburg; two grandchildren, Steven Mashburn II and Jennifer Irwin; and eight great-grandchildren, Dustin Mashburn, Zachary Mashburn, Steven Mullins, Bailey Mullins, Austin Irwin, Kiersten Irwin, Abby Mullins and Gracie Mullins.
Along with her parents she was preceded in death by her husband, Charles Pack; two brothers, James Ralph Cooper Jr. and Roland Cooper; and two grandsons, Joey Spence and Jamie Mullins.
Services will be at Noon Saturday, September 21, 2019, at Crockett L. Reed Funeral Home in South Shore.
Burial will follow at Collier Memorial Gardens in South Portsmouth.
Visitation will be from 6:00 p.m. until 8:00 p.m. Friday, September 20, 2019, at the funeral home and one hour before the service on Saturday.