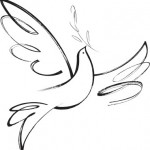 Betty Dunigan Henderson, 82, of Tollesboro, passed away Saturday, December 12, 2020, at St. Claire Healthcare in Morehead.
She was born January 20, 1938, in Lewis County, a daughter of the late Samuel and Erma Polley Dunigan.
Betty was a member and song leader of Hickory Grove Church for over 54 years and a lifelong homemaker. She enjoyed going to church, listening to her children sing, singing with her sister, and spending time with her family, especially her grandchildren.
Betty is survived by one son, Larry Henderson (Tammy) of Tollesboro; two daughters, Sherry Porter (Scott) of Olive Hill, and Tammy White (Lloyd) of Maysville; four grandchildren, Mandy Quillin (John), Ashley Bivens (Blake), Tiffany Kennedy (Justin) and Haley White; two brothers, Lovell Dunigan and Duke Dunigan both of Vanceburg; one sister, Rena Dunigan of Tollesboro; one sister-in-law, Mickie Dunigan of Vanceburg; four great-grandchildren, Landon Quillin, Jackson Quillin, and Logan Bivens; and granddog, Drake Kennedy. She leaves many other family members and friends who will sadly mourn her passing.
In addition to her parents, she was preceded in death by her husband, Hiram "Tooter" Henderson; one great-granddaughter, Olivia Quillin; and three brothers, Tink Dunigan, Chick Dunigan and Russell "Hop" Dunigan.
Services will be at 11:00 a.m. Wednesday, December 16, 2020, at Tollesboro Funeral Home and Cremation Services, with Bro. Blake Bivens, Bro. Larry Dyer and Bro. David Hickerson officiating. Interment will follow in Muses Chapel Cemetery.
Friends may visit from 6:00 p.m. until 8:00 p.m. Tuesday, December 15, 2020, and after 9:00 a.m. Wednesday
at Tollesboro Funeral Home and Cremation Services, 11918 KY 57 at Tollesboro.
Pallbearers will be Justin Kennedy, Mike Dunigan, Blake Bivens, Katsumi Wellman, Rusty Dunigan and Mark Kennedy. Sue Kennedy will serve as honorary pallbearer.
Due to COVID-19 regulations, we ask that everyone wear a mask and practice social distancing.