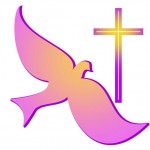 Bessie Elizabeth Wilburn Leeth, 61, of Piketon, Ohio, passed away Monday, April 17, 2017, at Riverside Methodist Hospital in Columbus, Ohio.
She was born May 21, 1955, in Lewis County, a daughter of the late Lyman and Gladys Maynard Wilburn.
Bessie was of the Christian faith and enjoyed cooking, walking in the woods and spending time with her family.
Bessie is survived by one son, Frank Witten (Karla) of Bucyrus, Ohio; one daughter, Elizabeth Sarah Dauchenbaugh (Raymond) of Bucyrus, Ohio; six grandchildren; nine brothers, Milt Wilburn of Garrison, Donald Wilburn of Lexington, James Wilburn of Garrison, Martin Wilburn of Quincy, Cecil Wilburn of Garrison, George Wilburn of Ashland, Amos Wilburn of Garrison, Andy Wilburn and Roy Wilburn both of Tollesboro; and one sister, Magie Musser of Olive Hill. She also leaves many other family members and friends who will sadly miss her.
In addition to her parents, she was preceded in death by her two husbands, Hascal Witten and Darrell Leeth; and two brothers, Ellis Wilburn and Troy Wilburn.
A graveside service will be at 11:30 a.m. Wednesday, April 26, 2017, at Cooper and Willis Cemetery with Bro. Daniel Miller officiating.
Friends may visit from 9:30 a.m. until 11:00 a.m. Wednesday, April 26, 2017, at Globe Family Funeral Chapel, 103 Dudley Avenue in Garrison.
Family and friends will serve as pallbearers.
Condolences may be sent at www.globefc.com.