Arthur "Mart" Dummitt, 98, of Garrison, passed away Thursday, May 20, 2021, at the home of his son in Olive Hill.
He was born December 12, 1922, in Carter County, a son of the late Arthur Lee and Allie Goddard Dummitt.
Mart proudly served his country in the United States Army during WWII. He was a Christian and enjoyed going for rides, hunting, gardening, farming, volunteering for the Veterans and spending time with his family.
Arthur is survived one son and daughter-in-law, Markie and Amy Dummitt of Olive Hill; two daughters and sons-in-law, Kathy Osborne and Eugene of Garrison, and Crystal Yockey and Richard of Lucasville, Ohio; three brothers, Monroe Dummitt and Grover Dummitt of Garrison, and Rob Dummitt of Greenup; nine grandchildren; 13 great-grandchildren; one great-great-grandchild. He also leaves many other family members and friends who will sadly miss him.
In addition to his parents, he was preceded in death by his wife of 65 years, Marie Kamer Dummitt; two children, Arnold Lee Dummitt and Barbara Cooper; five brothers, Jessie Dummitt, Eugene Dummitt, Buster Dummitt, Tom Dummitt and George Dummitt; and one sister, Imogene Dummitt.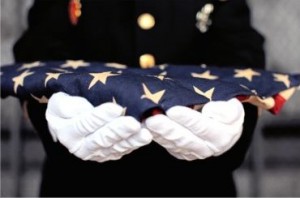 Services will be held at 11:00 a.m. Monday, May 24, 2021, at Globe Family Funeral Chapel at Garrison with Bro. Tim Underwood officiating. Burial will follow in Lewis County Memory Gardens at Black Oak with full military honors accorded by the Monte Lewis Stamm VFW Post 5438.
Friends may visit from 9:30 a.m. until 11:00 a.m. Monday at Globe Family Funeral Chapel, 103 Dudley Avenue at Garrison.
Pallbearers will be Bub Dummitt, Bill Dummitt, Marty Dummitt, Ethan Bloomfield, Isac Fry, Mike Kamer, and Evan Bloomfield.