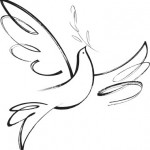 Ann E. Berger, 85, of Vanceburg, passed away Tuesday, September 15, 2020, at Southern Ohio Medical Center in Portsmouth, Ohio.
Ann was born in Roseau, Minnesota, August 23, 1935, a daughter of the late Ole and Tilly Helling Olson.
Ann was a medical coordinator for Altru Hospital in Grand Forks, North Dakota, for 23 years and later moved to the State of Washington where she worked as a security officer for Port of Tahoma for 12 years.
Survivors include a daughter, Lori Ann Bartee of Vanceburg; and two sons, Bruce Berger of Vanceburg and Russell Berger of Iowa.
In addition to her parents, she was preceded in death by two sisters, Nina Mattson and Isabelle Burns, and one brother, Carl Olson.
At Ann's request there will be no service or visitation.
Gaydos Funeral Home in Vanceburg is in charge of all arrangements.
Condolences may be sent to the family at www.gaydosfh.com.